Budget Business Website Includes 30 Day Support
Even the smallest Business can and will benefit from an Internet presence, the Business Website is now a must have with consumers today using the Internet as their first choice shopping tool checking out who you are, where you are, what your opening times are and what Testimonials are available about your Business online. Consumers now Google everything from Apples to Zips and where is the nearest supplier to their present location, if you are not in the mix you are not going to be in the Search Results Google provide your prospective Customer, a missed opportunity at best. It is true that being in the first few search results returned by Google can be difficult to achieve and a constant struggle to maintain with names like Tesco, Citroen, W.H.Smith and other High Street names dominating but add into your search term "in East Yorkshire", or "in Hull" as many shoppers do and you will find many modest and local Businesses included in the list offered. Websites are accessible 24/7, 365 days a year. A website is always available to visitors, it gives a simple message that the Business is open and trading, always "being there" gives a good impression, shows that the Business is moving with the times, one of the criteria online users judge a Business on. All Website Packages include 30 Days ongoing Technical Support to help you populate the Website and familiarize yourself with your new Company asset, this support can be extended for a small fee or made permanent if you would prefer not to manage your Website yourself.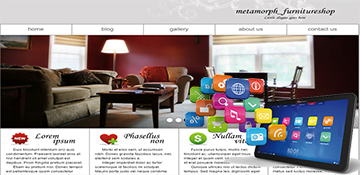 Our Entry Level Website with Five pages prebuilt and styled to reflect and compliment your Business profile with additional pages easily generated with a simple click and go interface, and with each new page automatically adopting and displaying the Company Styling chosen by you. Database powered, Search Engine Optimized and easily integrated with Social Media. The content of your Five prebuilt pages is completely your choice, your Business profile, Contact Form, the Goods and Services you offer, upcoming Offers or Events the options are endless. The Website is Designed to be flexible, extendable and up-gradable and will grow with your Business accepting the addition of Product/Services Content Management System and Cart at a later stage if required.
Website and Email Address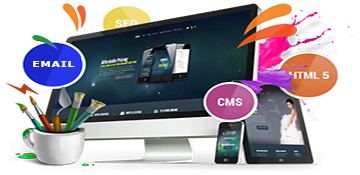 The same Dynamic Multi Media Database Driven Website as above with the addition of a Mail Server and the all important Business Email address. Many Businesses with a good Internet presence and a professional looking Website provide a free generic email contact address for their customers, if you are trading as incredibleplumbers.com, offering Customers an email address like johnsmith387@gmail.com takes something from an otherwise professional image, something like enquiries@incredibleplumbers.com would create a more professional image to present to your Customers. Emails are free to send and receive very easily customizable to include your Company Logo and Livery and pretty much instant keeping you and your customers in real time contact. Offering a new Service or Product?, you can with a few clicks easily mail shot every customer in your database and make them aware of what's new and now available.
Website | Email | Content Management System and Cart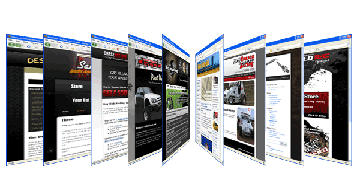 If it's your intention to sell Goods or Services Online and accept payments through the Website this package includes a Product/Services Content Management System that will update stock levels, display all your Products/Services in your Company Livery and styling with images or a promotional Video, a Cart and Checkout configurable to your preferred Payment Gateway is also included. The Website also offers cross sell options, the ability to display related and associated products and even an internal site search for customers to discover all your Products. Fully Search Engine Optimized your Products are discoverable by name, Product Tag, Part Number, Key Word and Short Description. We can include Google Analytics enabling you to track which products are attracting visitor interest, how many visitors are using your Website, which pages are most popular, what search term referred them to your site and many other important and revealing statistics.