HP Pavilion
White Top Lid / Rear Cover
Compatible Models
Pavilion 250 G6
Pavilion 255 G6
Pavilion 15-BS Series
Pavilion 15-BR Series
Pavilion 15-BW Series
Pavilion 15T-BS Series
Pavilion 15Z-BW Series
Part Number: L13909-001 | 924900-001 | AP204000300
HP Pavilion 15-BS |15-BR |15-BW. HP Pavilion 250 G6 | 255 G6 White Top Lid Cover Part Number: L13909-001 | 924900-001.
Special Offer: Save 40% off the cost of a Screen Bezel and Include one with your New Top Lid Now

✅ FREE Shipping ✅ Quality Assured ✅ UK Stocks ✅ Same Day Dispatch
More Parts for this Model Here
Display Tear Down Tutorial Here
HP Support UK Here
Brand: HP
Warranty: 90 Days
Return: 30 Days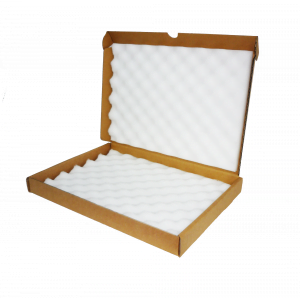 We Dispatch this product in Branded Optimum Packaging to promote an Enhanced Customer Experience and Damage Free Delivery.